Even if you have the best intentions to start the year, it's better to get to the month of December without the need of buying gifts for your loved ones. This is mainly because it isn't good to go shopping this month because you will be battling with a lot of shopping customers or big crowds and you will experience out-of-stock items. To avoid this happening, here are some organized and easy gift shopping tips so that you can have a relaxing month of December – and think about the food!
Great Ideas for Easy Gift Shopping
1. Start Listening and Make a List
One of the first things that you should do is to make a list of every person who you need to give gifts on Christmas. You can start making a list a month or even a few months before December so that you can easily add someone whom you might have forgotten to write on the list. You can try making list through your computer because it is easier and faster to do.
Other than listing the people whom you need to give gifts, you can also start to listen to them as to what they want for Christmas and jot them down. You don't need to ask them about this because they may tell you hints during a casual conversation and these hints will help you on what to give them.
2. Budgeting
Now that you have the list of people whom you should give gifts, the next thing to do is to figure out how much you have to spend for the gifts. One good idea for this is to think of the highest amount of money that you will be able to save for the gifts and divide it according to the number of people in your list just to be fair to everyone. Doing this ahead of time will keep everything organized and hassle free.
3. Making a Shopping Plan
Since you now have a plan to buy Christmas gifts in advance, you can just buy the gifts one by one when get the chance to go out buy other things. For those people who prefer not to do this, you can just make a plan when you can spend a day or a week of shopping for Christmas gifts. You can aim to finish buying the gifts on this date. By doing these tips, you can make sure that you will not be wasting any time especially when you have an extra time to do other stuff.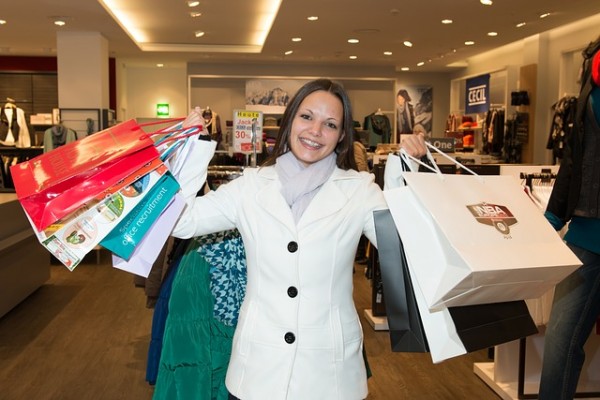 4. Update Your List
That list that you've made on the first tip should always be updated if you want to maintain your Christmas holiday to be stress-free and organized. Every time you have bought a gift for someone, make sure to cross that person off the list. Aside from that, you can also keep track of the money that you have spent to organize your finances.
5. Safe Storing of Gifts
Since you will be buying gifts in advance, you should make sure to have a hidden and safe place where you could store the gifts with ease. You should also label each one of them so that you won't forget which gift is for a certain person. You can wrap them as soon as you have bought them to save time and effort in the future. Lastly, you should keep the receipt of the gifts in case you need to return or exchange them.